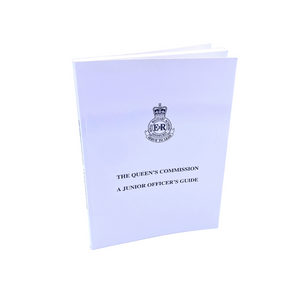 Sandhurst Trust
Book-A Junior Officer's Guide
Regular price
£10.00
£0.00
Unit price
per
Tax included.
Officers must be the embodiment of leadership, character and the Army's Core Values. 
This is a a guide about Officership. Officership was not conceived as a rigid doctrine. It is a mental approach that should be applied to all challenges of leadership, both in barracks and on operations. 
This book is supplied to all Officer Cadets at the Royal Military Academy Sandhurst and covers areas such as Qualities of an Officer, Command Responsbility and joining your regiment. 
Paperback
125 Pages 
Dimension:15cm by 21cm
---